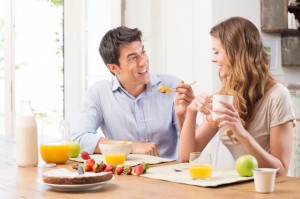 Detroit, MI-
Lindsay Stone, 35,  has been buying Cosmopolitans since she was 16 years old in an effort to have the magazine impart incredible amounts of knowledge onto herself.
For example: 400 hour orgasms, how to make him beg for more, does he really like Ritz crackers shoved in his ears as part of foreplay and many more.
However, this one might be the most important one so far. Lindsay has really wanted her boyfriend, Rodd McGurstien, 36, of seven years to propose to her, but according to her she's been getting all the favorite, most played out and over used excuses that anyone has ever heard. Examples are: I can't take the time off of work, This is working so well why do we need to get married? And one of the most commonly played out answers: I don't know if I really want to marry you, sweets.
But now Cosmo may once again shine its divine light directly from the pages of its magazine into the unprepared to be blinded by Godly light of Lindsay's eyes.  In this new article it goes into depth of just straight up making your man miserable in an attempt for a one last effort for him to accept the inevitable- that you two are going to be together forever. Now, this is not for the weak of heart or spirit for what it calls is an all out assault on Rodd. Just belittlement and making him feel worthless until he realizes that he really doesn't have another shot in the world with any women for the rest of his life and he needs to decide now. Now, sadly, this soul crushing doesn't always turn out for the best as there is a 46.74% chance that he will either leave or the girl attempting this will be brutally murdered with dish soap and a mop. I know, it's specific- don't ask me why. That's just what's been scientifically empirically proven.
-Stay Tuned-