That's right. Nintendo is re-releasing an even smaller version of the classic '80s Nintendo Entertainment System (NES).
Yesterday, the Japanese electronics manufacturer announced the return of the beloved console even smaller than first imagined.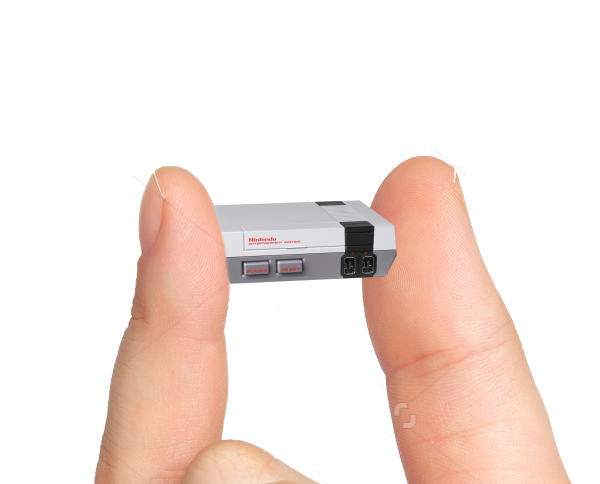 In the press release, Nintendo said that gamers could purchase the micro-console in time for Christmas.
This is it! The NES Classic Nano, launching this December at a MSRP of $59.99.  It's true: The NES is back and smaller than ever! This new system is nearly identical to the original and plugs directly into your high definition TV and comes complete with 30 classic games.
Inside the box, you'll find an HDMI cable, power adapter, and one NES Classic Nano controller which Nintendo describes as "similar to the original, only much smaller." No need to blow into dusty cartriges, though. The NES Classic Nano is much too small for a cartridge slot.
Nostalgia-fueled gamers can purchase an additional controller at the suggested retail cost of $9.99.